First, let me say that I'm humbled to have worked alongside these authors, these artist, these beacons of hope and truth and light. I am in awe of your passion, your integrity, your love, and your heart. Thank you.
There has been a lot said about what it is to resist, especially in the past two years. Especially in the past six months. I can't say anything new when it comes to what to resist, who to resist, or why we're resisting.
We can go to almost any news source and find a list of reasons to resist. Maybe it's Trayvon Martin, Philando Castile, Sandra Bland, Michael Brown, Alton Sterling, Eric Garner, or many more. Maybes it's the quiet undoing of reproductive rights and the defunding of Planned Parenthood. Or maybe it's the wage gap between women and men. Maybe it's the DREAMers and the wall. Maybe it's climate change. Maybe it's the defunding of scientific research. Maybe June 26, 2015 and making that milestone-date the first of many steps towards equality in the LGBTQAI community. Maybe it's Health Care. Maybe it's letting people use the bathroom. Maybe it's caring more about what is taught in the classroom and not about grizzly bears. Maybe it's the gradual and relentless attack on the press, and freedom of speech, and facts. And this isn't everything.
But I can't say anything new. We've heard all of this. And way way way more.
This issue stands for resistance, and exploring pathways of resistance. Resistance through farming, or a community's symbol of rebuilding after a tragic event. Through bounty, through community building, or through opening up our minds to the beauty and warmth there is all around our world.
I want to have a conversation with something bigger that me, something bigger than Counter Service. And this is a small step. Let me be very clear that this is a very very very small step. But if we don't take steps, however small, then how far can we ever go?
I hope we find it in ourselves to recognize that what matters is truth. What matters is hope. What matters is equality.
So please, please don't relax. Please stay awake. Please learn. Please engage.
X.O. Josh
A Jamaican Michelle Obama
It's 6pm on the dot and our first 2 covers are right on time.
An older (white) couple, acting as adorable as all hell, smile on their way in and I'm already thinking it's going to be a good night. The wife heads to the bathroom as I turn to her husband to greet him and guide him to his seat.
"Are you Jamaican?"
Design by Devonn Francis
Old Fashioned
sarah Boisjoli
There was a time (around the early 19th century) that ordering a "cocktail" meant ordering something relatively specific: bitters, sugar, spirit, water. By the middle of the century, curacao, absinthe, nutmeg, citrus and a number of other ingredients had made their way into the mix. Patrons with more classic sensibilities took to calling for "Old Fashioned Cocktails". They were looking for the unadulterated, un-fucked with, original and genuine article: bitters, sugar, spirit, water.
These days, in a post Tom Cruise Singapore Slinging drinking environment, "cocktail" is a catch all term for anything mixed and boozy. Even the Old Fashioned has not fared so well through time. Order an Old Fashioned now and if you're very lucky, the bartender will mix something approximating the original but more commonly, you'll find yourself with what more closely resembles a neon cherry, days old orange slice and bourbon slushy usually topped with sparkling water, than with a Old Fashioned: bitters, sugar, spirit, water in case I haven't mentioned it enough.
All of this to say that evolutions are important. But generally we hope those evolutions improve on something, that there is some refinement and thoughtfulness behind them. The stakes are very low of course where cocktails are concerned but why, even then, should we settle for something lacking integrity?
Old Fashioned #45
1-2 sugar cubes
Some bitters. Or not.
2-7oz of Bourbon or whatever's in that dusty bottle in your dad's basement
Slice of orange and bar cherries muddles to a near paste
Club soda or ginger ale if you hate me.
Stir. Or Shake.
Or something along those lines
Classic Old Fashioned
1/4 simple syrup or choice...I use regs but Demerara is cute.
3 dash bitters of choice...I use ango.
2 oz spirit of choice. I use Smith & Cross Jamaican rum.
Stir. Das it.
Bartender Marie Louise Toruno has worked at the Richard Rodgers Theater for several years.
She has seen her share of shows come and go in that space but nothing can compare to the phenomenon of Hamilton: An American Musical. After If/Then, starring Idina Mendzel, closed, Marie wondered what show would end up taking its place. When Hamilton's residency at the Richard Rodgers was announced and pre-sales broke records, Toruno knew she had job security. It's been a whirlwind ride for everyone involved, at every level, ever since.
Adriana Urbina is an incredibly talented and thoughtful chef living in Brooklyn, NY,
taking strategic and urgent action every month to give back to her Venezuelan community. Adriana was recently named Food Network's Chopped Champion and continues to host pop-up dinners all over New York City. Despite her busy schedule, Adriana sat down with Counter Service to talk about her roots and how she uses her success to pay it forward.
Even before I became a chef, I've always thought of food as something everyone can understand.
A universal language. Through different ingredients, preparations, dishes, we are able to access more than just aromas and flavors; we access history and density of the ingredient, and chef. Because of this, food grants me both the artistic ability and burden of telling the stories that thousands of years of developing culture have created. When I cook for an event or host a dinner, food, for me, is like sharing slices of my past, my memories, my parent's past, and my culture.
Orlando used to be the kind of place you would write punchlines about.
Teeming with it's notoriously naïve tourists (the ones every Orlandoan is too proud to confess truly bolster our economy), wild petty-crime headlines that induce both shame and sympathy ("Florida Man tosses alligator through Wendy's drive-thru window, charged with assault with a deadly weapon…"), and its ancient mystical ecosystem -- the one just waiting to poison, sting, or otherwise maim you right in the very sinkhole-turned-lake you're swimming in.
The Odyssey
Kelly Reid
The Catskills is lush and verdant, swimming holes and smoky bonfires abound, but restaurant choices are quite literally few and far between. So when I had to drop into the city recently I was like a kid in a candy store - eyes wide like the tourist I suddenly was and (sorry NYers) clogging up the sidewalk with my snail's pace looking at all the possible eating choices for my 36hr turnaround. I should mention I'm about 6/8ths a bit of a snob about food and wine but sometimes cottage cheese and cantaloupe heralded as a "diet delight" with some bottomless watery coffee is all I want in the world.
Resist the Resistance
Or How Leaving a Human Footprint Can Actually Be a Good Thing
Nina Boutsikaris
"As the problems of the world get increasingly complex the solutions remain embarrassingly simple".
—Bill Mollison (Found of Permaculture)
Costa is my younger brother. My only brother. When I think of him I picture an Ent, one of those walking, talking trees from The Lord of the Rings—tall and lean, with dirt-caked fingernails and strong, root-like hands and feet, sprouting thick sandy colored dreadlocks and a patchy beard. Imposing in height and scruffy in appearance, he is also the most patient, curious, selfless, and empathetic person I know. A true gentle giant; an old soul. And as long as I can remember he's sought purpose and meaning in life beyond what mainstream American consumer culture has to offer—so much so that my dad and I used to worry he might easily fall prey to some kind of freaky cult out in the sticks.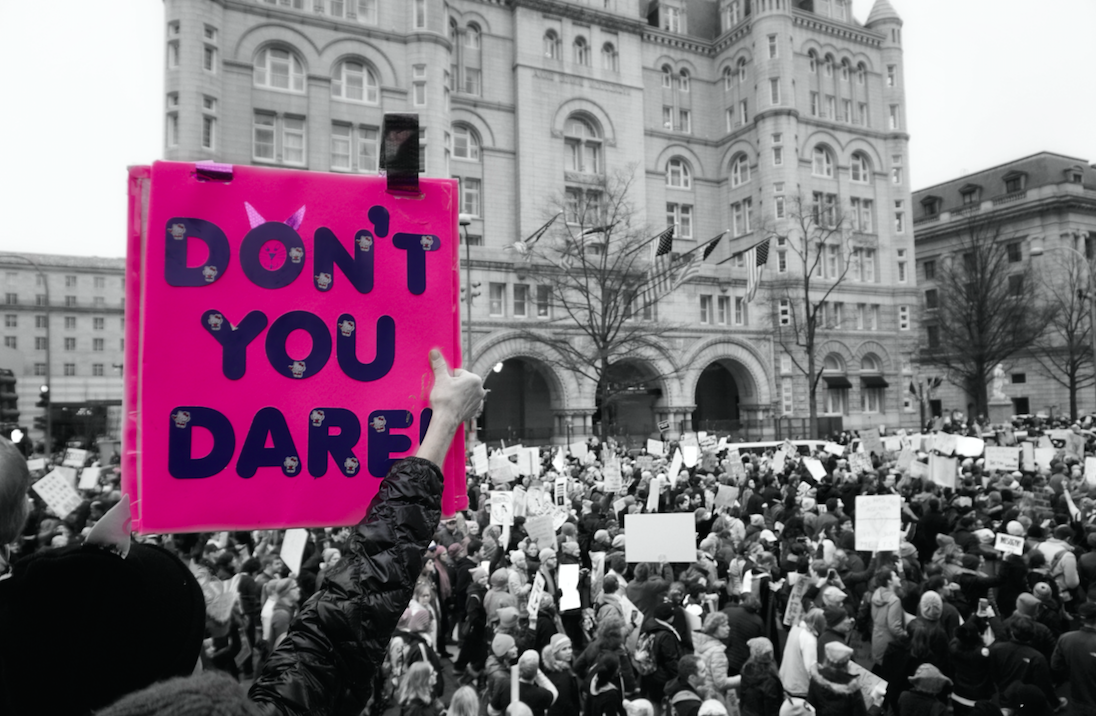 Lexie Roth continues to impress me across the board; she is a singer, songwriter, musician (she just put out an album that is FIRE), actress, comedian, and wicked good chef. Honestly, it's hard to keep up with her. She put together a playlist that has me jumping around, crying, and thinking about what to do next.